Nature and Medicine symposium in Spain

Nature and Medicine symposium in Spain
Last Updated:Nov 09, 2021
A virtual symposium entitled Nature and Medicine: Climate, Earth, Health, which will be taking place on the 12 and 13 November at UAM (Universidad Autonoma Madrid).
The Vice-President and Secretary General of INFOM, Professor Qing Li will give a plenary lecture on Forest Medicine and also will participate in a ROUNDTABLE - PLANETARY HEALTH online as follows:
15:00 - 15:30 on November 12, 2021
PLENARY -FROM FEELING TO SCIENCE: BENEFICIAL EFFECTS OF FOREST BATHING - SHINRIN-YOKU - ON HUMAN HEALTH (09:00-09:30 EST)
Dr. Qing Li (Professor, Nippon Medical School, Japan)
15:30 - 16:15 on November 12, 2021
ROUNDTABLE - PLANETARY HEALTH (09:30-10:15 EST)
Dr. Robert Lawrence (Johns Hopkins Center for a Liveable Future, USA)
Dr. Joaquim Gea (University Pompeu Fabra, Barcelona)
Dr. Qing Li (Nippon Medical School, Japan)
Dr. Jennifer Hartmark-Hill (University of Arizona College of Medicine, USA)
Moderated by Dr. Jonathan McFarland (The Doctor as a Humanist)
The site of the symposium is as follows:
https://eventos.uam.es/69184/detail/restoring-the-balance-between-earth-and-health.html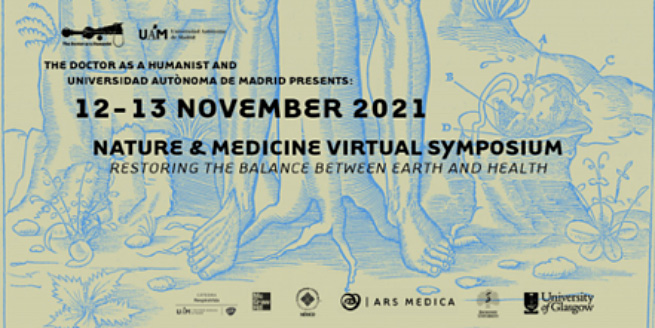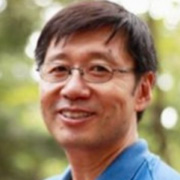 Professor Qing Li, MD, PhD
Dr. Qing Li is the world's foremost expert in Forest Medicine and immunology. He established the new medical science known as Forest Medicine in 2012, and he is one of the founders of the global movement known as forest bathing. Originally from Datong, Shanxi Province in China, Qing is currently a medical doctor at the Department of Rehabilitation and Physical Medicine at the Nippon Medical School in Tokyo. He was also a Visiting Fellow at the School of Medicine, Stanford University. Qing is a founding member and chairman of the Japanese Society for Forest Medicine, a leading member of the Task Force of Forests and Human Health, and the Vice President and Secretary General of the International Society of Nature and Forest Medicine (INFOM). His books, Shinrin-Yoku: The Art and Science of Forest Bathing – How Trees Can Help You Find Health and Happiness, published by Penguin Random House UK (2018), which have been translated into 26 languages, including French, Spanish, Dutch, German, Italian, Russian, Portuguese, Hungarian, Czech, Slovak, Polish, Bulgarian, Finnish, Chinese Complex, Danish, Swedish, Estonian, Vietnamese, Romania, Simplified Chinese, Korean, Slovenia, Lithuania, Turkish, Japanese, Thai.
Forest Bathing in Japanese
https://www.hanmoto.com/bd/isbn/9784904402566
Shinrin-Yoku in the UK
https://www.penguin.co.uk/books/308/308285/shinrin-yoku/9780241346952.html
Forest Bathing in the US
https://www.penguinrandomhouse.com/books/579709/forest-bathing-by-dr-qing-li/
(Reported by Qing Li)